Anoush is a well travelled artist hailing from rural New Zealand. She has modeled for 10 years across a variety of genres. Her work has appeared in galleries, books and magazines. Anoush is currently based in Columbus, OH but travels extensively throughout the US, Europe and Australia.
She lives to create art, meet interesting people and to experience new things.
Image: Zach Weston
Maya Tihtiyas is an experienced fine art model based out of beautiful Maine. She creates with renowned artists to make brilliant works, and has been published internationally. She is committed to creating beautiful, timeless images through skilled posing and emotive gestures. When she is not modeling she enjoys creating self-portraits, enjoying the outdoors, practicing circus arts, and photographing her fellow models.
Image: ©Zach Weston
In a drastic career change, Daisy Von went from a research microbiologist to fine art nude model. Daisy rapidly became an esteemed and accomplished international model known for her expressive portraits, abstract poses, and stunning grace in front of the camera. Her body of work includes posing for world-renown photographers and highly acclaimed artists such as Lindsay Adler and Herbert Ascherman. Her professionalism has been a breath of fresh air making long shoots seem short. Creating an artists' perfect version makes the work enjoyable, strenuous, and rewarding, this is a reality by Daisy Von immersing herself completely in every shoot.
Image: ©Zach Weston
Liv is an artistic nude, portrait, and life model based on the East Coast in Jersey City. She travels internationally with most of her trips concentrated on the East Coast USA, Eastern Canada, and Europe. Along with traveling as a model, she also works on her own photography and painting in her free time. Future goals include pursuing a graduate degree, finally traveling to Eastern Asia and Australia, and painting more often.
Floofie is a Portland, OR based model and visual artist who has been in the industry for over 10 years.
She brings to the table not only the expertise of one who has honed her skills, but passion, energy, and a true desire to bring photographers' ideas to life. Floofie also enjoys Zumba, yoga, painting, cooking, and cats.
"I was born and raised in Toronto where I began modeling as a hobby in 2011. I had always admired the arts, and when I did my first nude shoot I was thrilled to discover that I could express myself creatively through my body. I spent the next several years building upon my skills and experience, and decided to take the plunge into full-time modeling when I graduated from university in 2015.

I began touring extensively across Canada, The United States, Europe, and Australia. The next big chapter in my modeling career occurred in 2017 when I was granted an "Extraordinary Ability" visa by the USCIS for my accomplishments as an art model. I subsequently relocated to the San Francisco Bay Area, where I currently reside.

I thoroughly invest myself in every shoot and am dedicated to creating the best possible images. I am willing to hike great distances, climb rocks or trees, and walk around broken glass in order to get the perfect shot. I love to make artists' visions come to life and most enjoys shoots where I can be a collaborative partner in the creative process."
"I am Australian art model who has traveled all over the world and the United States creating art. I went to school for costume and textile design. I am very inspired by the history of art and photography like to spend my time visiting museums and galleries. Both my parents were artists and I enjoy kundalini yoga, red wine and cooking."

Kaela is a traveler, a creative, a muse, and a devotee to the cause of finding and sharing the beauty of the natural world. Kaela has been working on international humanitarian projects since the age of 14, and modeling professionally since the age of 15.
By taking advantage of a successful career in the high fashion and commercial modeling industry, she was able to pay for her own university education in Communications/Psychology, as well as successfully launch several of her own humanitarian projects in Cuba, Peru, and California. She is currently the Founder and Head of Public Relations for the world's first database for spiritual and sustainable travel.
Kaela has many years of experience in front of the camera for fine-art, fashion, and commercial. Her modeling inspiration comes from years of rock-climbing, contact-improv acrobatic dance, yoga, and a visceral fascination with the shapes of the natural form.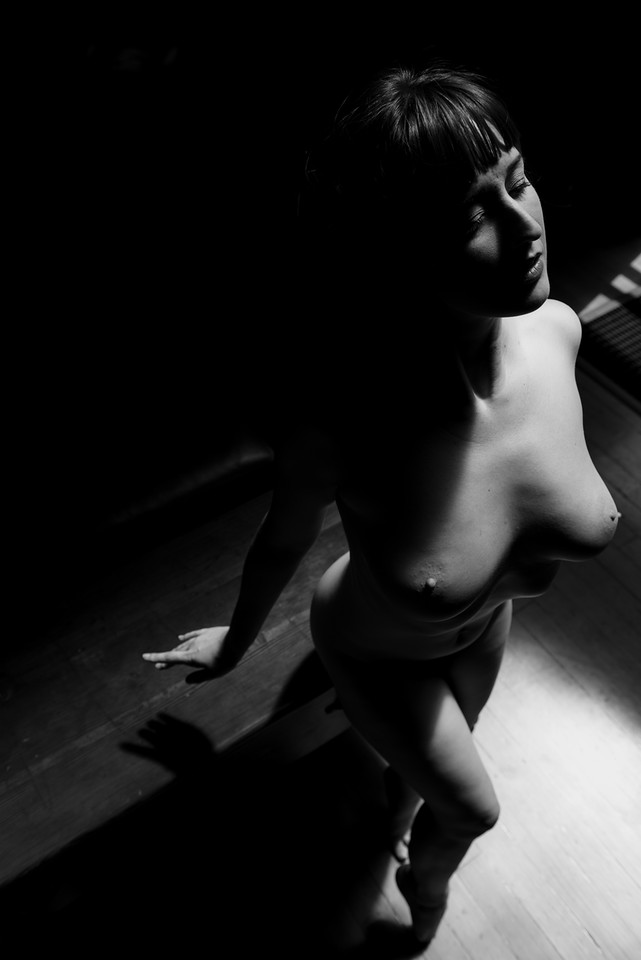 Gwendolyn's commitment to physical expression began with twelve years of classical ballet training, priming her for an esteemed career as a globe-trotting, freelance model. She began modeling for photographers eight years ago, and has continually evolved through yoga practice, circus training, and sheer creative discipline. She has posed in Dali's House, as a piece of a human motorcycle, across a NYC billboard, and on a catwalk at LA Fashion Week. Her style is feminine, natural, honest and powerful.
"It is impossible to discuss my modeling career without bringing up Kim Weston. Before our introduction, I had only dipped my toe in the world of art modeling, then the doors were flung wide open, and now I am posing in the core center of the fine art photography world. Each workshop, tutorial, or jet-setting adventure is a unique story crafted by the individuals involved - old friends and new acquaintances drawn together by the legendary name. Kim's photography is about storytelling and the people behind the narrative, and that passion for people is what brings participants back time and again until they too are a part of the Weston family. Each workshop is not only an exploration of the technique, composition, and intention that make a quality photograph, but also a reunion with my dearest partners-in-art. It's like picking up where you left off in a favorite book: the scene is set, the characters are revived, and I dive back into my evolving narrative as a model, as a friend, as a muse, and as a part of the Weston family and legacy." Photo by Calvin Abe
Jennifer is a fashion, art, and figure model with over a decade of experience who's based in Santa Cruz, California. She dabbles in many art forms from drawing, painting, and photography to singing and movement based art such as dance and acrobatic arts. She is skilled at using her face and body to emote and gesticulate, especially her eyes, and loves the collaborative process. Her favorite type of images to create are artistic portraits and experimental figure work.
Monique is a versatile, fine art model with multi cultural heritage and 13 years of experience. After spending many years traveling the world as a full time fine art muse, Monique is shifting her focus towards her passion for writing and is modeling exclusively for selective assignments, projects, and events, such as those with Weston Photography.
"Over the last decade or so, I have come into my own through expressing my endurance along the tide of life, and resurrecting myself again and again via writing and imagery. Being a muse has been, and continues to be, a most rewarding project. A muse is an illustrative and allegorical channel through which ideas, seeds of the mind, are given movement and life.
Whether in the studio or within the natural landscape, I have had the honor of interpreting and embodying the countless shapes of light, mood, virtue, and conflict in the compositions of iconic artists such as Kim Weston and his contemporaries. These compositions are silent songs which tell compelling, timeless stories of being. This particular process of creating; the collaborative energy exchange, the tension, the communication, the dance with light and shadow, and ultimately, the sharing in the intensity of the human condition with another living, breathing artist, is precisely the fervor inspiring me to continue this strange and wonderful pursuit. It is a pursuit for which I am truly passionate, and I am incredibly fortunate for these profound sensory gifts that allow me to see and perceive, to move, to expressively communicate, and most importantly, to feel."
"I am here to create art, in every sense of the word. As I use my movement to express some of what I hold inside, I aim to bring you closer with the states of love, beauty, pain, destruction, and rebirth we all constantly endure through various mediums and in several magnitudes. I am a window, giving you a look inside a vulnerable soul."
Sekaa modeled for us at the 2017 Desert Figure Workshop and has joined us for multiple Weston Workshops on Wildcat Hill!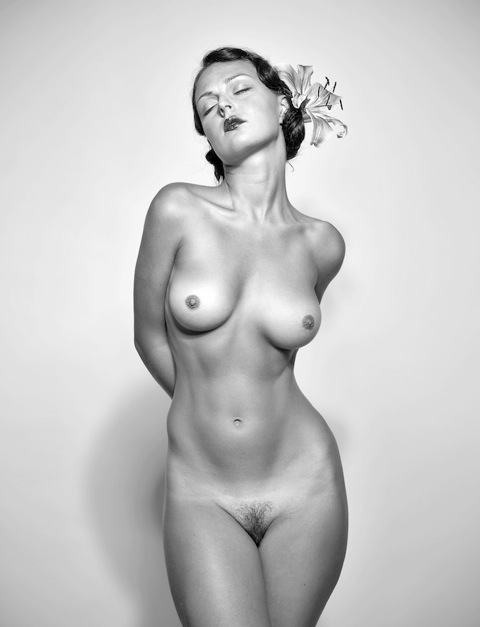 Anastasia Kole is an international art model, photographer, and a photo adventure organizer. She has collaborated with numerous respected artists worldwide, participated in educational workshops, and her work has been published in magazines and exhibited in galleries. Anastasia splits her time between Europe and North America with New York, San Francisco, Milan and Kiev as her primary cities. Anastasia has modeled at Wildcat for and joined us for a Weston Destination Workshop in Germany in 2017!
Catherine Weiss is a professional freelance model based in Los Angeles. In addition to modeling for figure photographers worldwide, she also poses regularly at top art schools and animation studios all over the LA area. Catherine loves all forms of physical expression; she is a life-long performer and student of dance, theatre, and yoga. She is currently in training to receive her 200 hour yoga teaching certificate, and looks forward to integrating her new knowledge into her modeling work.
"Modeling at the Weston Workshops in Carmel and Desert Hot Springs have been some of the high points of the past few years. The community that forms in those few days inspires and sustains my work through the rest of the year. I love the collaborations with the photographers and other models; every time I leave I feel like a better model."
St. Merrique is a mystery wrapped in a riddle placed inside Pandora's box, emotive and fluid in her style. She has a sense of humor and enjoys her work but takes her career in modeling seriously. She has ten years of experience in modeling with a background in theatre and many dance genres including ballet, flamenco, and belly, to name a few. As a French West Indian, she incorporates many cultural styles and can get into both natural and complex body shapes. When she's not modeling, Merrique puts her Bachelor's degree to use as a music and sound engineer, interior decorator, and photographer. The most exciting part of her career: "is experiencing the collaborative and growing chemistry between artists". Pretty much all aspects of her life is driven by creativity, and spirituality.
"Every year I look forward to that email inviting me to model for Kim and Mark's Workshops. I've been modeling for Wild Cat and Desert Nudes for three years now and they're one of the best adventures I can be a part of. The opportunity I have to work with such inspiring artists makes me driven and it's nice to not just call it work, or a workshop as I truly feel like this is more like a family or community. It's challenging and fun and it's really helped me grow as a model and in my own photography. Everyone comes in thirsty and everyone leaves refreshed and on a different level as they were before. If life isn't about art, fun, growth, and collaboration, then what's it good for, right!?" Photo by Lance Patrick
Anyone who's worked with Ms. Sara Streeter over her career as a professional art model will tell you that her vibrance, warmth, and purity in movement goes unparalleled. Working with Sara is marked by her mastery of her art form making for a delightful creative collaboration. Photo: "Morning Light" by Kim Weston
Modeling for Weston Photography
Would you like to to work with Kim Weston or pose at a Weston Workshop?
If you are a model who would like to discuss the possibility of working with us, we are eager to meet you! Weston Photography needs models who have some experience working one on one or with a group of photographers. Because Kim's work features a wide array of dramatic elements, having a background in theater or dance is a huge bonus.
To work with us you:
Must be comfortable signing a model release.

Must be comfortable having photos of you published to our website and social media platforms.

Do not have tattoos (unless they are very small and easily concealed).

Do not have body piercings (unless you are willing to remove jewelry during shoots).